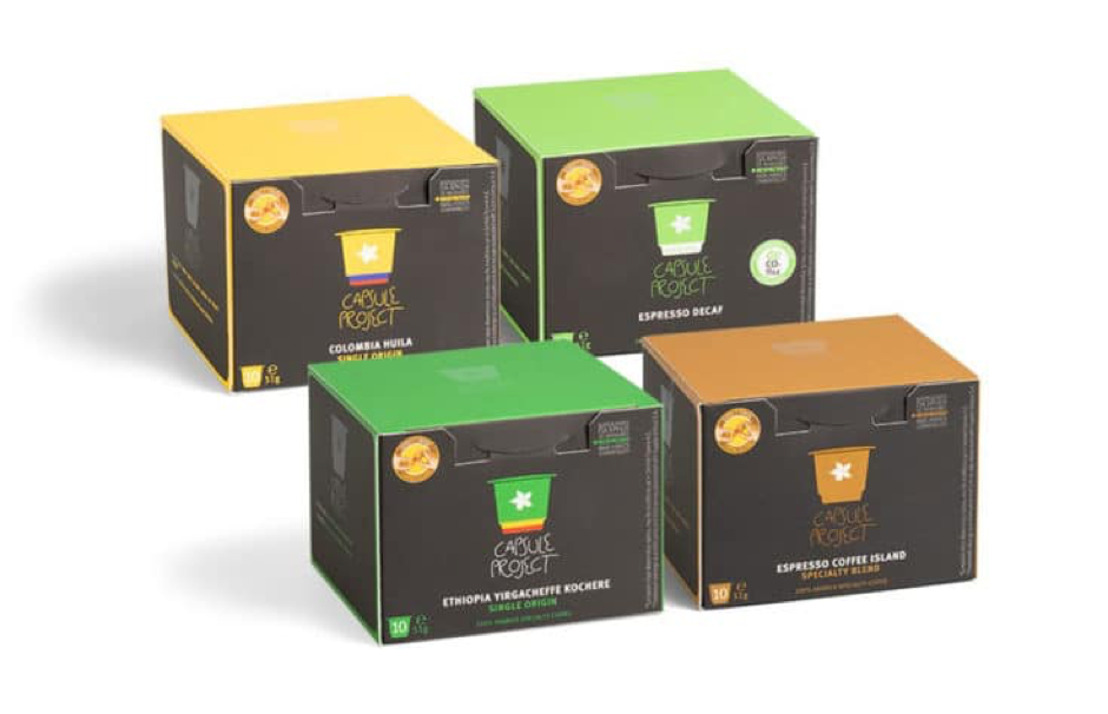 6 Reasons Why You Should Choose Coffee Island Espresso Capsules
Monday, July 31, 2017 — Coffee Island is pleased to introduce their new line of specialty espresso capsules, compatible with any Nespresso machine. There are four choices to suit your palate:
Espresso Coffee Island (bergamot, chocolate, nuts, fruity aftertaste)
Colombia Huila (red fruits, spices, chocolate, caramel aftertaste)
Ethiopia Yirgacheffe (black tea, lemon, honey, lime aftertaste)
DECAF Espresso (bergamot, chocolate, nuts, fruity aftertaste)
But could a capsule produce the sophisticated aromas, sweetness and long aftertaste of your favourite coffee? The short answer is YES! Here are six reasons why…
#1: Coffee
The coffee is specialty grade, i.e. excellent in quality, carefully roasted and ideal for use in capsules. Whether you go for single origins, blends or even decaf, the coffee quality is always high and the flavour always unique.
#2: Taste
Each capsule is carefully filled with fresh coffee and ground to the requirements of each blend to ensure optimal extraction and flavour.
#3: Flow
The design technology in Coffee Island capsules ensure a smooth, continuous and uniform water flow without concentration points or over-extraction.
#4: Material
Made of material that keeps oxygen out, Coffee Island capsules retain their fresh aromas and flavours, resulting in a longer shelf life.
#5: Compatibility
Coffee Island capsules are compatible with all types of Nespresso machines.
#6: Result
From cap to cup, the result is perfect! The first coffee of the day can now be your favourite…
Coffee Island is proud to work with their farmers on Direct Trade, supporting quality single origin coffee, sustainability and responsibility within the industry.
Visit their London Store – 5 Upper St Martin's Lane, WC2H 9NY – and stay cool this summer with delicious variations of iced coffee, such as freddo cappuccino, in a cosy environment.
Go to www.coffeeisland.co.uk for more information.