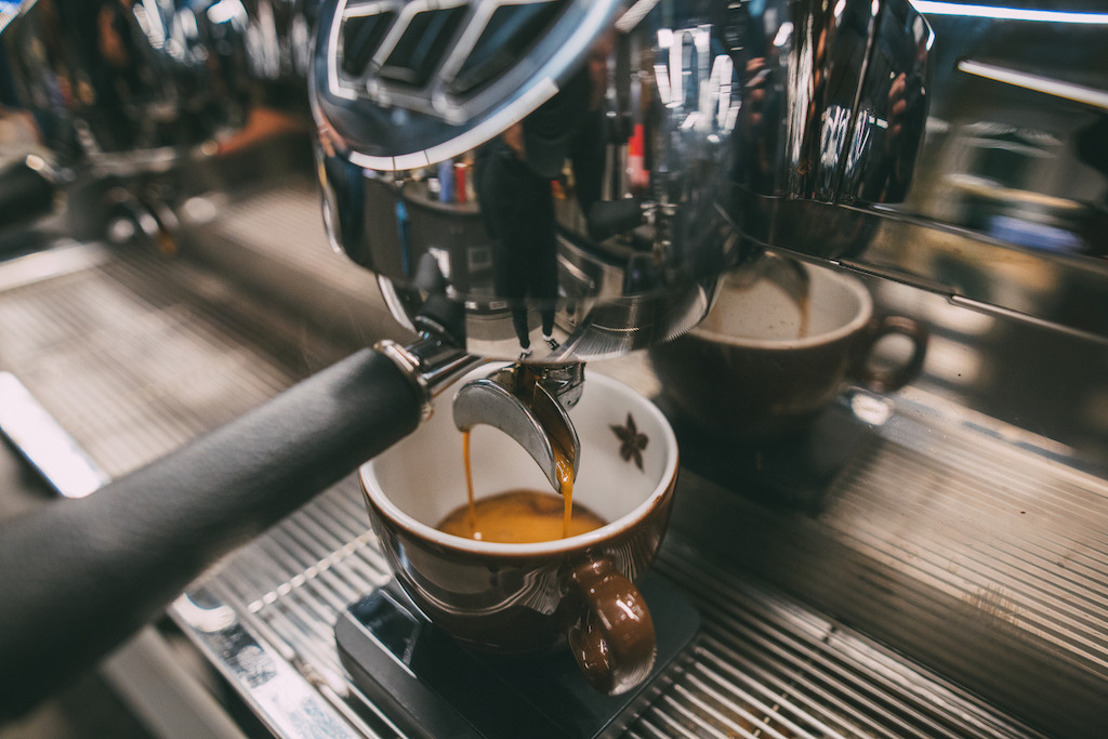 INTERVIEW AND ESPRESSO CUPPING OPPORTUNITY AT LONDON COFFEE FESTIVAL, 8 – 9 APRIL 2017
Monday, April 3, 2017
Coffee Island is launching its new Microfarm Project El Salvador Pacamara during the London Coffee Festival.
Visitors can get the special offer of TWO FOR ONE.
Journalists attending the event can interview Coffee Island's expert baristas and enjoy an espresso cupping session -press registration closes today, Monday 3 April 2017.
Coffee Island, the "coffee nerds" from Greece with a new shop in central London, are introducing their new Microfarm Project® during the London Coffee Festival. The Microfarm Project® is a specialty variety selected and traded directly from the best coffee cultures around the world. The novelty this season is the El Salvador Pacamara, an elegant and sweet variety that brings floral aroma and flavor in a creamy full body. Coffee Island's expert baristas will also be serving its delicious Espresso Specialty Blend, an intense, silky, acidic and sweet beverage.
Visitors to the London Coffee Festival will be able to pick up the special 'Taste our Blend, Treat a Friend' offer of TWO FOR ONE voucher which can be retrieved until 10 May 2017 at the shop, located on 5 Upper St. Martin's Lane.
Coffees at the festival will be brewed with the VA388 Black Eagle (the 2015-2017 World Barista Championship official espresso machine) and will be offered in different temperatures to show the importance of consistency in the cup and how a little change in temperature can affect the flavour.
This is the perfect opportunity to enjoy a pleasurable cupping session. The expert baristas on-site will also be available for interviews about coffee quality and the Microfarm Project®.
For the London Coffee Festival, Coffee Island has partnered up with the innovative and established Italian coffee machine makers, Nuova Simonelli, a remarkable enterprise with over 80 years in the business and worldwide presence. Coffee Island will be exhibiting at Nuova Simonelli's stand located in G25.
Please find below the times and dates Coffee Island will be showcasing at the London Coffee Festival:
Date: Saturday, April 8th 2017
Time: from 2pm to 6pm
Location: Nuova Simonelli's stand, G25 – Old Truman Brewery, Brick Lane
Coffee presented: Coffee Island Espresso Specialty Blend
Date: Sunday, April 9th 2017
Time: from 2pm to 6pm
Location: Nuova Simonelli's stand, G25 – Old Truman Brewery, Brick Lane
Coffee presented: El Salvador Pacamara
Coffee Island would like to invite all journalists to visit the stand for interviews and cupping sessions. For further enquiries or to schedule an interview, please contact Natasha:
Natasha Sá Osório
natasha@prmediaco.com
T: +44 (0)20 33025560
M: +44 (0)7985673582